I woke up this morning relaxed and well rested after my splendid vacation with my boo thang in Jamaica. I was pumped and ready to begin the workout of the day. I changed clothes and laced up my sneakers to get to work.
Shaun Week Day 2 is Pure Cardio 2. This is very much insanity ish. Shaun says that there is no equipment required for this workout but encourages you to stay hydrated. The warm-up is much different than a traditional insanity warm-up. It is less intense and won't get your heart rate up like insanity. It is also shorter in length, which means you spend more of the workout doing actual work out exercises. After the warm-up, there is a 60 second break, which as it turns out, is the only one you get during the entire workout. I mean, come on bro! We NEED the breaks.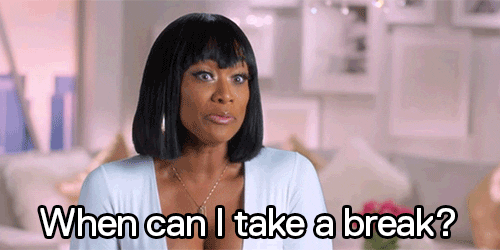 Although the workout is relatively short at about 27 minutes, including cool down, it is a good one. It gets your heart rate up and is sure to break a sweat. This workout is one big circuit and you jump from exercise to exercise, with each lasting about 1 minute. This is a full body cardio workout and you will feel the pain in EVERY muscle you have in your body. My thighs were on fire by the end of it.
The very last exercise of the video works every inch of your lower body. It is a jumping switch leg lunge double jump squat move that is a minute long. Your legs will beg for mercy at the end.
My stats were: duration – 27:33 minutes; 200 active calories burned; 241 total calories; 134 average heart rate. I went through 1 16 oz bottle of water.