If you have been following along with me on my journey to peace in my physical appearance, you know I am currently doing the June Snatch Challenge by Anowa Adjah – "Lose the Gut Keep the Butt Challenge". If you are following on my journey to peace in my finances, you know I am cheap.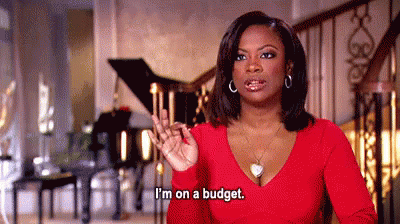 When you put those things together, it makes it challenging for me to figure out exactly what to do on my fitness journey. This journey can get expensive. In my final post about Shaun Week Shaun Week Day 7 – Dig Deeper, I told you all that I was not going to buy LIIFT 4 when it came out on VIP access because I am already a beachbody on demand subscriber and it will be available in October. Well, after trying out the sample workout I decided to go ahead and pre-order. I stuck to my budget and took money from my miscellaneous money envelope that is only spent on me and I bought it. I bought it because I need to keep up with this journey and I learned more about the program from reading about it.
Now, I was budget conscious and only bought the digital access. I also didn't get any shakeology or anything like that. I wanted to be able to review it for you all and document my progress for those considering buying the program but need to see it on a "real" person first. I am not a beachbody coach. I am not sponsored. I was not apart of the test group. I paid for the program with my own money. I am not currently fit, not anywhere near it and actually still need to lose about 40 pounds.
Here is a little more detail about the program, the trainer is Joel Freeman and the program is said to be designed to build lean muscle and burn a lot of calories in an average of 30 minutes per day. The calendar says the workouts are on Monday, Tuesday, Thursday, and Friday. The rest days are Wednesday, Saturday, and Sunday. The workouts are a combination of lifting and HIIT all within the same workout. Each workout has an abdominal component which rounds out the workout. Based on the preview, Joel is much different than Shaun or Chris (Shift Shop). He is calmer than both of them and has his own way of motivating you. The workouts aren't fast paced like the ones I am used to either. The moves are simple and basic weight lifting movements that will isolate each body part but with the short breaks, about 20 – 30 seconds, your muscles will feel every minute of this quick workout.
This is an 8 week program. The first 6 weeks are designed to "build, cut, and define your body." The next two weeks are designed to "burn through calories and fat, revealing your ultimate physique." I am most excited about the meal plan because while it is restrictive, it also allows for a cheat day.
I am going to document my progress here and on my Youtube channel, so if you're interested in joining the journey with me, go on over there and subscribe so you can get weekly updates regarding the program. Hit the bell button next to the subscribe button for notifications of when I upload videos.