I started the LIIFT4 journey a while ago and completed it a while ago too; however, life got in the way of updating you all. I. LOVED. IT. Well, most of it. I did every workout and enjoyed that they were different. But, one of the things I did not like was that the previews made it seem like the whole workout would be different each day. Instead, it ended up being a different combination of the same exercises and a variation of the duration of each exercise. The weight lifting moves were designed to take lifting back to the basics, which means they are easy enough for even beginners to do. It takes you back to the basics to get you doing the moves to exhaustion. Each move focuses on one particular body part and do not involve complex movements, whether upper or lower body.
In this video, I outline the exact measurements I lost and the weight loss that I saw over the duration of the program, so click the link and take a look.
WHAT I LIKED
I enjoyed being able to workout in the confines of my home. I enjoyed doing only 4 workouts a week for about 30 minutes each day. I enjoyed seeing the progress I made from workout to workout with the amount of weight I was able to lift. I was able to personalize the workouts to fit my desire. I learned in college that my body type and all of the health issues I have, my body is more suited for higher reps and lower weights when lifting. While I could go heavy, my body responds by bulking up;so instead, I opted to choose lower weights and move slightly faster than Joel at times to get in more reps during the same time period. By allowing me to customize the workout and taking a break in the middle of the week, I was able to decide if my body needed the break, or if I wanted to go for a run. I did a good mix of both. I went for a 3 mile run on some Wednesdays and some Wednesdays, I snuggled up under my cozy duvet comforter and cuddle with my husband for a little longer before beginning my day.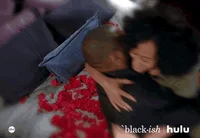 I enjoyed the workouts where I did cardio and lifting in the same workout – JOEL called it LIIFT 50/50. They took me back to my college days when I would lift in the mornings and run in the afternoon; except, they were all in the same workout in the same 30 minutes. I could feel my body working and I could feel the changes, even though I couldn't see them.
I also liked the fact that Joel provided for a cheat day during the week, if you wanted. He stated if you could go without the cheat day, then do so, but I often found myself wanting to reward myself for doing well. I have a relationship with food where I am aware that I have an emotional attachment to food. I eat for comfort, so when I can be dedicated during the week, I like to reward myself with a slice of pizza, or three on the weekend and maybe a glass of wine or two. I mean, I do have three kids, remember.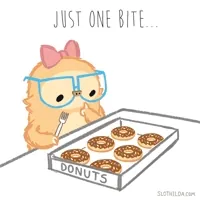 WHAT I DID NOT LIKE
I was not particularly fond of working this hard to see minimal results. While most of this could not be attributed to the workout plan alone, and a lot attributed to my internal body ailments and my insulin resistance, I didn't think my body changed as much as it did doing other workout programs. I lost more inches than I did weight, but even that was minimal.
I did not so much enjoy all of the cardio exercises. While they were challenging, we mostly did the same moves in each of the HIIT workouts. They were repetitive. I absolutely hated triple bear and I hate burpees and we did a lot of those.
Going in, Joel told us that each workout would have an ab work component to the program, I just did not think I would be doing traditional crunches on the ground. I was looking forward to doing more things like we do with Shaun T; however, I shouldn't have been surprised since Joel was all about going back to the basics. I mean, the ab work got the job done; it just wasn't fun.
The last thing I didn't like was how laid back Joel is. He is completely different from Shaun T and even from Chris with Shift Shop. If you've been following me for a little while, then you know I love Shaun T. The track athlete in me needs someone cheering for me and yelling at me to "Let's Go!" while forcing me to focus and keep going. Joel was just a little too laxed for me and his jokes fell, well…. flat.
WHAT'S NEXT?
I will be doing another beachbody workout coming up real soon, and hopefully, this one is a bit better with the results.